As a wedding gift to a (now former) roommate, several friends and I catered his and his (now) wife's wedding. I handled (most) of the savory items, and another friend did desserts (which were quite a challenge, gluten free and dairy free!).
The reception was tea party themed, so finger sandwiches and the like were on the menu.
The menu included such delights as:
Hummus & Roasted Red Pepper Sandwiches
Cucumber Sandwiches
Pickle Rolls
Hummus & Veg platter
Roasted Mushroom Miso dip (I should post that recipe…)
Fresh-made Soft Pretzels and Mustard Cheddar sauce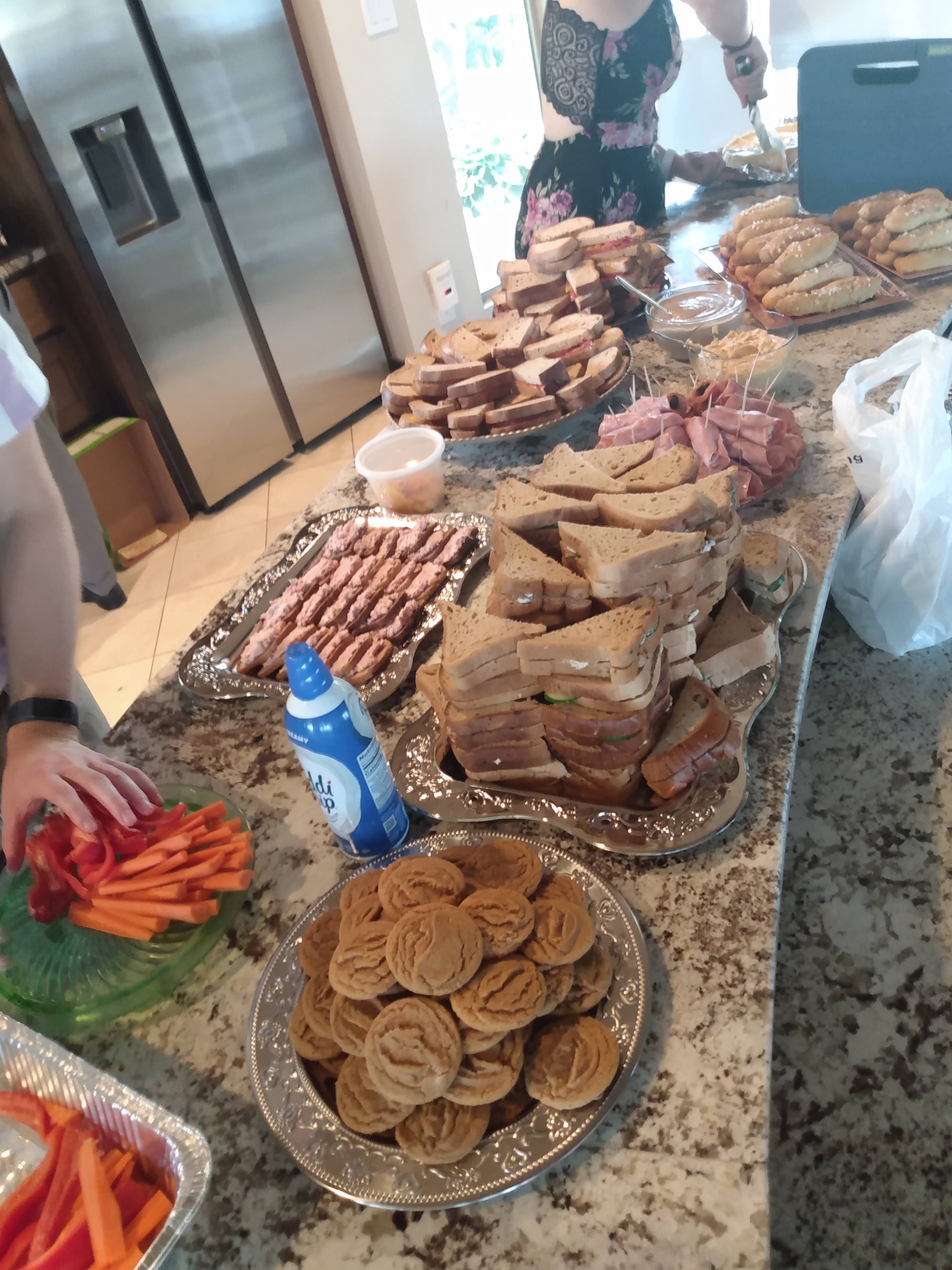 Due to being tea party themed, we also made several tea-based cocktails, which were a hit.