I'm bad at following recipes for meals. Baking, I can follow a recipe (mostly, I still measure vanilla with my heart). Other things, not so much. But, I had heard of Serious Eats' Halal Cart Chicken, and had to try it.
I'm going to give the highlights here.
The Marinade
I started with the marinade (picture below). Oregano (supposed to be fresh, didn't have any), salt, pepper, garlic, coriander and lemon juice in olive oil combined to make something quite tasty. Instead of a full-sized blender, I used an immersion blender for faster clean up. Turned out very tasty on its own – I'd almost use it as a salad dressing.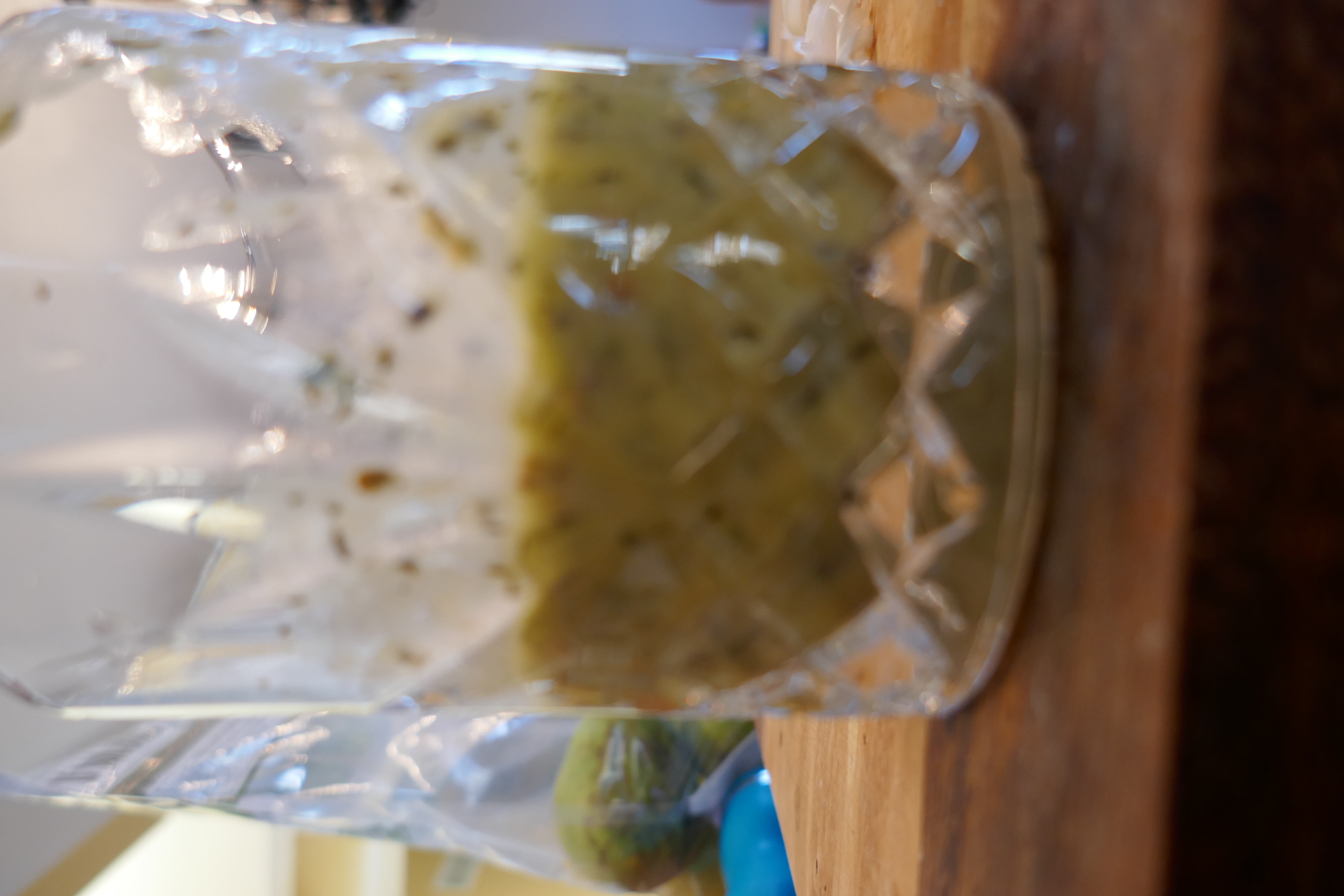 The Sauce
I did make a couple of modifications to the sauce as well. It does not call for garlic, and I don't quite understand why. So, I blended a few cloves of garlic with the mayo before mixing everything else in. It was great.
Overall
It was very good. I and all who joined enjoyed it, and it will be made again!